Back To U.S. Directory Of Places Dogs Can Swim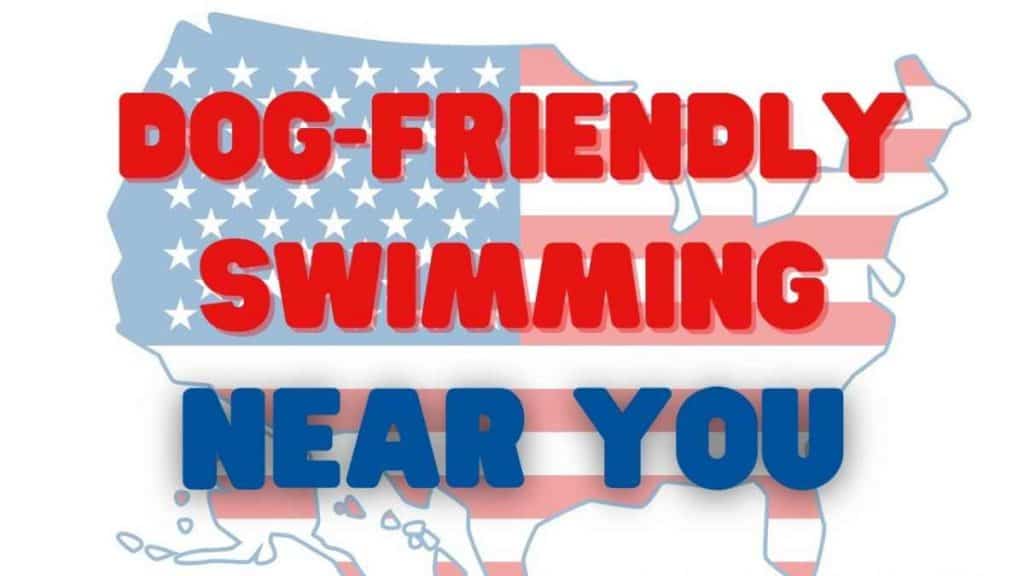 Public Parks, Beaches, & Lakes
Dog Parks
Summary By City
City
Places
Phoenix
AZ Dog Sports
Cosmo Dog Park
Always Unleashed Pet Resort
Pet Paradise
Hunter Canine
Tucson
Green Valley Recreation
A Loyal Companion
Sabino Canyon Pet Resort
Tucson Adventure Dog Ranch
Mesa
Applewood Pet Resort
SpaBark Avenue Pet Resort
4 Paws Pet Resort
Scottsdale Pet Hotel
Partners Dogs
Places Dogs Can Swim Near Phoenix
| | | |
| --- | --- | --- |
| Place | City | Features |
| AZ Dog Sports | Phoenix, AZ | Dog training facilityPrivate swim lessonsWide selection of puppy classes |
| Cosmo Dog Park | Gilbert, AZ | Separate area for timid dogsDog drinking fountainsGood lighting for night use |
| Always Unleashed Pet Resort | Scottsdale, AZ | Separate area for small dogsFriendly, 24/7 dog staff55 ft. beach entry pool |
| Pet Paradise | Phoenix, AZ | Free Trial DayBone-shaped pool and splash pad24/7 Webcams |
| Hunter Canine | Cave Creek, AZ | Basic dog outing to competitive swimming & diving lessons availableCustomized training plansBoard and train retreats for disobedient dogs |
Places Dogs Can Swim Near Tucson
| | | |
| --- | --- | --- |
| Place | City | Features |
| Green Valley Recreation – Paws in the Pool | Green Valley, AZ | All-day fun for only $5 donationOpen swim and socialize with other petsDelegated dog guards while in the pool |
| A Loyal Companion | Tucson, AZ | Newbie-friendly Dog mobility and fitness expertOpen swim and private swim available |
| Sabino Canyon Pet Resort | Tucson, AZ | Therapeutic "alone time" swimming Grooming resort servicesPlaytime alone or with other doggo guests |
| Tucson Adventure Dog Ranch | Sahuarita, AZ | Holistic, homestyle board and play dog ranchSupervised dog hikes in a 4-acre, fenced hiking area Daily dog pool parties |
Places Dogs Can Swim Near Mesa
| | | |
| --- | --- | --- |
| Place | City | Features |
| Applewood Pet Resort & Spa | Paradise Valley, AZ | Spacious outdoor playgrounds and skin-friendly saltwater poolOffers both group and personalized one-on-one play time with dedicated staffLeading pet resort and animal hospital in one |
| Bark Avenue Pet Resort | Mesa, AZ | 1-in-1 daycare upon request20-minute pool time with a guardianGrooming salon and pet boarding options |
| 4 Paws Pet Resort | Mesa, AZ | Wide enclosed yard with doggie splash poolsFirst-time sign-ups freeProvides supervised playtime, walk, and even cuddle time! |
| Scottsdale Pet Hotel | Tempe, AZ | Mood-enhancing activities and complimentary snacksOutdoor play pools, misters, and grassMilitary discount available |
| Partners Dogs | Mesa, AZ | Improve dog behavior and mannersDog-training daycare facilityDog vests for non-swimmers |
Places Dogs Can Swim Near Phoenix
AZ Dog Sports (Phoenix, AZ) boasts a 4,000 sq ft training facility located in the heart of Phoenix, Arizona. They have many classes taught by professional dog trainers. They offer private swim lessons that can teach your dog how to swim independently. This is great for dogs and pups who are new to swimming. It might just save their life. The winner of Angie's List Super service award in 2016 is an excellent facility for dogs that need to be trained to swim.
Cosmo Dog Park is an outdoor dog park with a lake just for dogs. They have a separate area for active and timid dogs, which is great if your dog has some anxiety when it comes to swimming. They have 4 fenced acres, so you can let your dog off the leash without having to worry.
They're open 7 days a week from 5:30AM to 10:00. The park is cleaned regularly and features wash stations and drinking fountains for dogs. They have a big area for humans, including a basketball court and picnic tables.
Always Unleashed Pet Resort takes pride in 100% cage-free doggy boarding and daycare services. You can view your dogs' live via webcam as they jump, splash, and swim in a 55-foot beach entry pool. Your dogs will also enjoy the spray pool and bubblers by the poolside. Besides the water amenities, they also have other calorie-burning services such as a dog tunnel and agility appliances.
Pet Paradise is a safe, clean, and premium pet paradise located in Phoenix, Arizona. They have a doggy spa, a bone-shaped pool with a splash pad, and even a storytime! Let your beloved pets have a taste of paradise by taking advantage of a Free Trial day. All you need to do is book your dog!
Hunter Canine offers a comprehensive dog training menu. They train young pups to learn swimming basics and even pool diving. If you're into dog swimming competitions, this is an excellent place to send your young dog. Give your canine pets a water holiday or train them to be obedient swimmer/diver. Hunter Canine takes pride in being Arizona's #1 training center.
Places Dogs Can Swim Near Tucson
Paws In the Pool is a dog swim party event offered by a non-profit organization called Green Valley Recreation. This activity is typically organized during summer. Both dogs and owners can relax, socialize, and dip in the water before they drain and refill the West Center swimming pool. By donating only $5, you can treat your dog to a fantastic day out while also helping retirees in the local community.
A Loyal Companion is a canine activity and swimming club specializing in dog mobility and fitness. This place is good for both first-time and seasoned dog swimmers. You can book an open swim for your friendly furry swimmer or a private swim time for your timid buddy. Choose a perfect water escapade for your dog. Whether a one-time session with you in the water, guided private lessons, group swimming, you and your pet decide. This Tucson-based dog mobility center is owned and founded by a Certified Canine Fitness Trainer.
Sabino Canyon Pet Resort is a canine pet grooming and resort facility. It offers services that best match your dog's personality and activity needs. Whether your pet is a bit shy and wants to spend a luxurious dip in the pool by him/herself, then this resort is the place to be. This place also offers tours if you want to check out the site first before bringing your pet.
Tucson Adventure Dog Ranch welcomes pet parents and their dogs to drop by and see the facility before booking. As their name suggests, this facility offers an adventure-packed daily routine for your dogs. The homestyle approach provides personalized services that are not typically provided at traditional dog boarding. Their routine starts with a breakfast and bathroom break, then playtime and a 20-30 minute hike within their 4-acre fenced hiking ground. Of course, dogs will enjoy hours of pool time in the afternoon, especially in hot summer months.
Places Dogs Can Swim Near Mesa
Applewood Pet Resort & Spa takes pride in providing dog-oriented daycare and veterinary services. They have recently remodeled their facility to make it more dog-friendly than ever before. This facility has features that will give pet parents assurance that their dogs are in good hands. Amenities include a 2-acre shaded play yard, temp-controlled indoor activity rooms, and a bone-shaped pool for swim time. Whether your dog is a natural social butterfly or a timid one, there is a suitable program for everyone.
Bark Avenue Pet Resort offers both indoor and outdoor play. Besides the spacious grounds, they also have a swimming pool designed with our canine friends in mind. There are plenty of daycare packages to choose from that will meet your dog's specific needs. Pet exercise, comfortable accommodations, friendly staff, and more, Bark Avenue promises holistic fun and entertainment for our pets.
4 Paws Pet Resort is a boarding dog daycare facility based in Mesa, Arizona. Let your pet cool off during the summer heat in their kiddie pools. The resort has a large open area where dogs can exercise their dog muscles and use their energy. Whether your pup is a first-time boarder or a seasoned social animal, they group the dogs according to level and personality. They also separate small dogs from big ones. After a fun day, you can also pamper your furry pet with spa-like services such as hot oil, medicated shampoos, and other treatments.
Scottsdale Pet Hotel assures pet owners that their pets are in a well-trained and dedicated dog expert team. A hotel-like experience and loving care that your canine family deserves. Senior citizen and military discounts are honored in this facility as long as you bring your ID. They are also equipped with large suites with television if owners prefer to watch live TV shows. Dog boarding, daycare, and grooming, they got you covered. If you live in Tempe or close to this location, this facility is worth checking out.
Partners Dogs offers not only quality physical dog training but also canine-focused programs that aim to build your dog's mental wellbeing. Confidence-building and muscle-conditioning are two main goals that they want to achieve with dogs entrusted in their care. This canine school and boarding center is based in Phoenix. Still, it has several locations in Arizona, including Mesa, Tucson, and Scottsdale.
Other places where dogs can swim in Arizona
If you're willing to go the extra mile, you can travel to other locations with your pet. Here are some bonus places to check out in Arizona, where dogs can have fun in the water and cool down, especially in summer.