About Andrew Cavuto
Meet Andrew Cavuto, a self-taught dog trainer and lifelong dog lover based in Kansas City, Missouri. Andrew has always had a special connection with dogs and has spent years studying their behavior and learning how to train and communicate with them effectively.
In addition to working with clients to help them achieve their training goals, Andrew is also a prolific writer, sharing his knowledge and insights about all things canine through his blog and social media channels.
As a proud owner of a beloved beagle, Andrew understands the joys and challenges of dog ownership and is dedicated to helping others experience the same bond with their furry friends. Whether it's training a new puppy or rehabilitating an older dog with behavioral issues, Andrew is passionate about helping dogs, and their owners live harmoniously together.
In addition to his hands-on training experience, Andrew has also spent countless hours researching and learning about different dog breeds, their history, and their unique characteristics. He enjoys sharing this knowledge with his readers and helping people make informed decisions about which breed is the best fit for their lifestyle.
When he's not working with dogs or writing about them, Andrew can be found exploring the many dog-friendly trails and parks in and around Kansas City with his furry sidekick.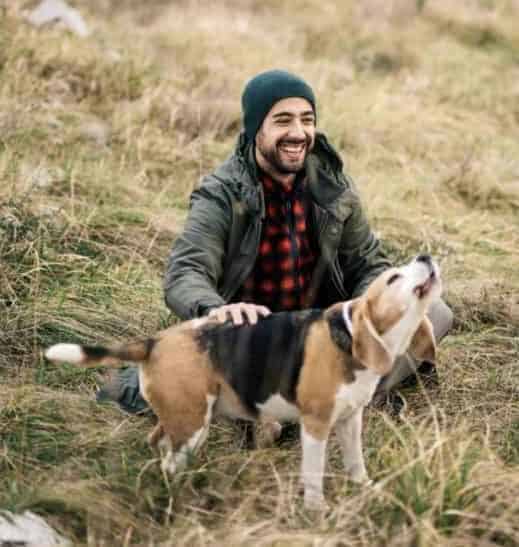 Our Mission at Yolo Pooch
Our mission at Yolo Pooch is to provide high-quality, science-based information and training resources to dog owners and trainers around the world. We believe that every dog deserves to be treated with kindness, respect, and understanding, and our goal is to empower people to create positive, rewarding relationships with their dogs through education and training. We strive to foster a sense of community and support among our readers, and to promote the well-being of dogs everywhere through our work.
Mail Contact
Yolo Pooch is part of the RockTide Media network. The best way to reach me is via mail at:
YoloPooch.com
C/O RockTide Media LLC
4441 Six Forks Road, Suite 106-205
Raleigh, North Carolina 27609
Online Contact
Please use our Contact Page to reach out!
What You Will Find on YOLO Pooch
Yolo Pooch is dog blog covering training, dog owner resources, and general dog breed educational information that includes a wide range of content related to these topics. Some examples of the types of content that you might find on the site include:
Training tips and techniques: This includes articles on basic obedience training, crate training, housebreaking, and more advanced behaviors such as agility or trick training. The blog might also cover training techniques for specific breeds or issues, such as training a reactive dog or a breed with a strong prey drive.
Dog owner resources: This includes articles on topics such as choosing the right dog breed for your lifestyle, selecting a reputable breeder or rescue, or caring for a new puppy. The blog could also provide information on common health concerns and how to prevent or treat them, as well as advice on feeding and nutrition.
General dog breed educational information: This includes articles on the history, characteristics, and unique traits of different dog breeds. The blog might also cover breed-specific health concerns, grooming needs, and exercise requirements.
Overall, a dog blog covering these topics would likely offer a wide range of information and resources for dog owners and trainers, as well as anyone interested in learning more about dogs and their care.
Today, YOLO Pooch reflects a diverse collection of commonly asked dog topics. When I started YOLO Pooch, I focused a lot on dog training and the beagle breed since they are near and dear to my heart. Today you will find a much broader range of dog breeds and answers to frequently asked questions regarding owning dogs.
Reader Favorites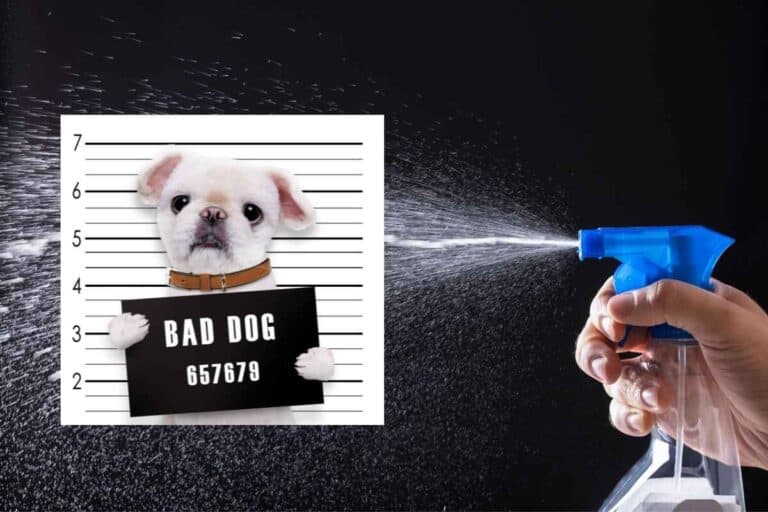 Using a water bottle to spray a dog to correct bad behavior is a training method that has been used for decades. I've used it off and on with the dogs I've owned…
Additional Popular Content Ideas
Dog Breeds
Living With Dogs
Dog Psychology
Dog Care
FAQs
More Articles