Back To U.S. Directory Of Places Dogs Can Swim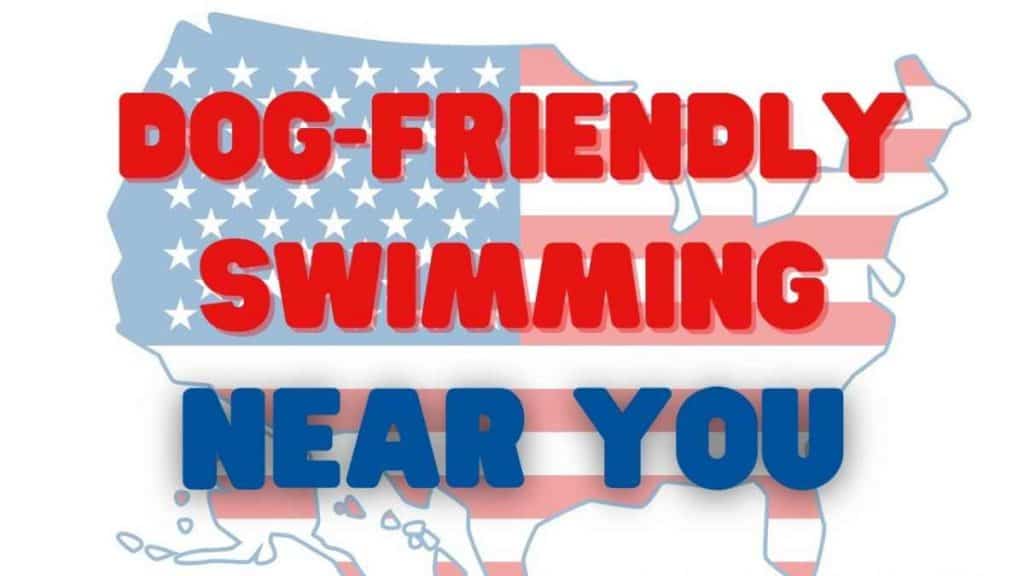 Public Parks, Beaches, & Lakes
Dog Parks
Summary By City
City
Places
Little Rock
1 Dog park
1 Nature's park/waterfalls
1 Dog swim annual event
2 Private dog facilities
Fort Smith
1 Dog park
Fayetteville
2 Natural parks
3 Private canine facilities
Places Dogs Can Swim Near Little Rock
| | | |
| --- | --- | --- |
| Place | City | Features |
| Canine Country Club | Roland, AR | Fenced, massive 4.5 acres of grassy area for outdoor dog playMultiple areas for various dog sizes and personalitiesIn-ground saltwater swimming pool, mud pits and other amenitiesDog enrichment services |
| Paws Park at Murray | Little Rock, AR | Solid fence and gate system to secure dogs in the areaSeparate areas for big and small dogsPlenty of water troughs to play in and water fountains to drink from |
| Wags and Whiskers | Little Rock, AR | Separate rooms by size, a "tiny town" for toy breeds, and "posh pets" for little pupsBone-shaped swimming poolsPlayground equipment and a caterpillar tunnelGazebos, tree houses, nap time beds |
| Annual Doggie Paddle Day | Little Rock, AR | All breeds welcome to this yearly eventThere's a large pool for bigger dogs There's a beach entrance puppy pool$10 entrance fee – proceeds go to Little Rock Animal Village |
| Falls Creek Falls | Hot Springs, AR | Scenic natural sightsHiking trails Breath-taking waterfalls |
Places Dogs Can Swim Near Fort Smith
| | | |
| --- | --- | --- |
| Place | City | Features |
| Fort Smith Dog Park | Fort Smith, AR | Dog pond where your pets can jump in and playLarge ground for running and playing off-leashSeparate areas for small and large dogs |
Places Dogs Can Swim Near Fayetteville
| | | |
| --- | --- | --- |
| Place | City | Features |
| Lake Wilson Park | Fayetteville, AR | Large park ideal for family day outing with their petsEntire park is off leashLake where dogs can swim |
| Gulley Park | Fayetteville, AR | Stream where dogs and owners can splash aroundChildren's playground, a gazebo, and picnic areasNature trails for running, walking with dogs on a leash |
| Fayetteville Pet Resort | Fayetteville, AR | Large play areas with slides and rampsWading and swimming pools3,000 sq. ft. of indoor play yard |
| Dog Party USA | Springdale, AR | Separate areas for different dog sizesTrained supervisor for each groupSpecial canine grass in play yardsKiddie pools in summer |
| Mary's Menagerie | Hiwasse, AR | Daycare and boardingMassive indoor and outdoor play yardsWading pools & sprinklersBedrooms (not cages) for canine guests |
Places Dogs Can Swim Near Little Rock
Canine Country Club (Roland, AR) offers daycare and boarding services that guarantee a happy and relaxed dog by the time you check out. Their all-inclusive overnight program includes plenty of enhancement activities and access to amenities such as their fenced play areas, play trail, in-ground saltwater pool, mud pits, and spacious temp-controlled rooms. Another service that they take pride in is their Bark Bus. It's a transportation service for pet parents who need extra convenience in bringing their pets in and out of the club.
Paws Park at Murray (Little Rock, AR) sits on the shady section of Murray Park. It's the first fenced dog park established in Little Rock where dogs can run and play off-leash. There are separate areas for large and small dogs. Both sites have drinking fountains for your thirsty dogs. And the bonus is there are water troughs where dogs can hop in, play in the water, or simply cool their bodies off.
Wags and Whiskers (Little Rock, AR) is a dog care center that promises 100% cage-free daycare and boarding. Whether you take your dog during the day or for an overnight stay, your dogs can have full access to amenities. They have bone-shaped swimming pools, caterpillar tunnels, and playground equipment. If you want to treat your dog with some extra TLC, there are also premium add-ons like nature walks and cuddle time. Lastly, this facility takes pride in its "canine enrichment" program, a form of canine stimulation that allows your pet to do what they usually do in the wild. For instance, sniffing around, searching for food, socializing with other dogs, and more.
Doggie Paddle Day (Little Rock, AR) is an annual fundraising event organized by Friends of the Animal Village. If you want to treat your dog to some pool fun while also doing something meaningful for the entire dog community, then join this event for only $10. All dog breeds, big or small, toy or pup, are welcome! This yearly doggie pool day takes place at War Memorial pool. As long as your dog is spayed/neutered and up-to-date on its vaccinations, then you can bring your pet and the whole crew. The Animal Village organization also hosts other events to boost animal care at the village, increase pet adoption, and raise awareness about this cause.
Falls Creek Falls (Hot Springs, AR) is located in Lake Catherine State Park. If you walk along the lakeshore, you can quickly get to these beautiful falls. Feel free to walk your dogs on a leash at the park. After a hike, you may take your dog down to an inlet where the water is shallow enough for dogs to hop in and splash around. Suppose you want a freshwater adventure with your entire family, including your canine member. In that case, this place is one of the best natural parks to visit.
Places Dogs Can Swim Near Fort Smith
Fort Smith Dog Park (Fort Smith, AR) aims to provide off-leash, free-roaming exercise for our dogs. It's also a place where dogs and pet owners alike can have an opportunity to socialize. Be mindful also of park rules and regulations. While not strictly advised, it is recommended that you spay or neuter your dogs first before bringing them to a dog park. The entire area is around 40 acres, where there's also a nice trail where you can walk your dog on a leash. What's great is there's a pond in the park, too, in case your doggie is up for a quick swim.
Places Dogs Can Swim Near Fayetteville
Lake Wilson Park (Fayetteville, AR) is a natural park designated as an off-leash park for our furry companions. There are gazebos, tables with attached benches, walking trails, and a lake where both humans and pooches can swim. Enjoy the views of nature, rocky formations, and the tranquil lake. If you're looking for a worthwhile family excursion along with fido, this place is one of the state's best bets.
Gulley Park (Fayetteville, AR) is an excellent park with water features and paved hiking trails. Locals call it the best park in Fayetteville. There are great amenities like a playground for kids, benches for quick stops, and a pavilion. The creek is also quite accessible for kids and your dogs to play in, especially in the warm summer months. If you're up for some fun physical activities with the entire family, this place will give you just that.
The Fayetteville Pet Resort (Fayetteville, AR) is a canine daycare and boarding facility with one of the largest yards for doggie playtime. While they don't offer dog training classes, their staff know the basics of obedience training and the use of positive behavior reinforcement. There are lots of amenities in the resort that dogs will love. Apart from multiple playgrounds, they also have wading and swimming pools for some water fun, especially in the summer.
Dog Party USA (Springdale, AR) invites your dog to have a happy canine holiday experience. Their daycare and boarding packages include supervised playtimes, indoor and outdoor, nap times, lots of belly rubs, and even a summer pool party. Suppose you want to let your dog try and see how it goes. In that case, this facility offers a free trial and temperament test to check whether your dog is ready for an off-leash play or which playgroup he or she belongs to. They have several groups of different sizes and temperaments.
Mary's Menagerie (Hiwasse, AR) is the best bet if you want your dog to experience daycare services that are closest to what your home feels like. If you need a safe place for your furry babies to stay for a whole day, overnight, or for a few days, they welcome your dogs with open arms. Canine guests have access to large and spacious play yards both indoor and outdoor. They also have a wide selection of toys, including wading pools and sprinklers during the summer. The owner also lives in the facility and promises 24/7 monitoring of the guests' welfare.
Other places where dogs can swim in Arkansas
These places may take at least an hour to reach. However, your pets are worth your time and effort!