Back To U.S. Directory Of Places Dogs Can Swim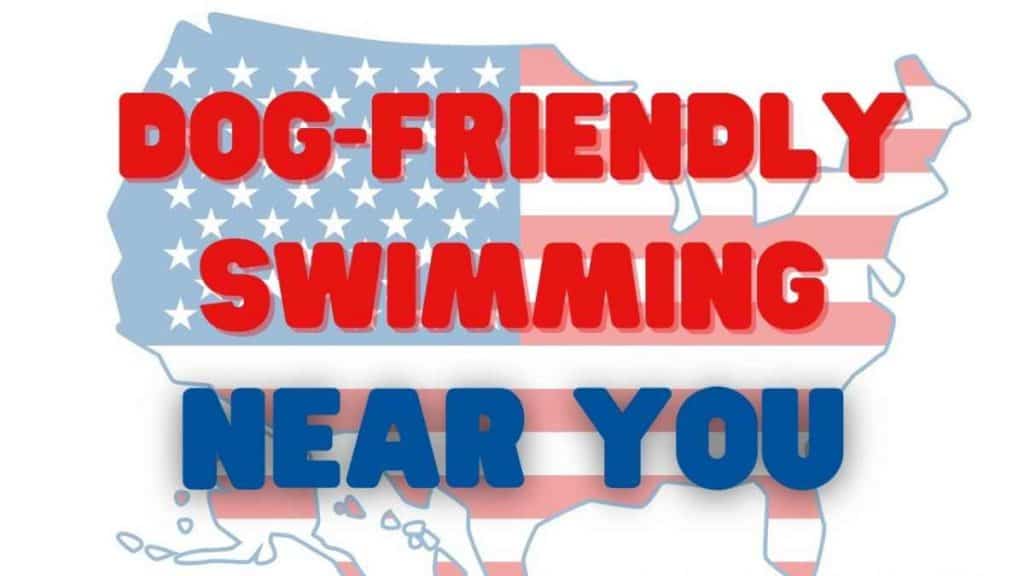 Public Parks, Beaches, & Lakes
Dog Parks
Summary By City
| | |
| --- | --- |
| City | Places |
| Kansas City | 4 |
| St. Louis | 5 |
| Springfield | 2 |
Places Dogs Can Swim Near Kansas City
Place
City
Features
Blue Springs Park & Recreation
Blue Springs, MO
Dog pond
dog wash and water fountain
dedicated area for small dogs
Dog agility equipment
Summit Pet Care
Lee's Summit, MO
Heated indoor swimming pool
Indoor and outdoor doggie play areas
Can board other animals
Frank Vaydik Park – Line Creek Trailhead
Kansas City, MO
Natural park in 145-acre property
Creek Community center
Small waterfalls for kids and dogs
Swope Park
Kansas City, MO
Massive area for off-leash running
Separate area for small dogs
A mini pool where dogs can cool themselves off during summer
Places Dogs Can Swim Near St. Louis
Place
City
Features
Happy Hounds Playground
Wildwood, MO
Membership dog park Facility in a 10-acre wide property
Swimming pond with dock diving
Kirkwood Parks & Recreation
Kirkwood, MO
Aquatic center for both owners and pets
Sponsored by the Missouri Alliance for Animal Legislation
Broemmelsiek Park Off-Leash Dog Area
Defiance, MO
Natural outdoor recreational area
Dog park is voted as "best dog park"
Large dog pond where your canine pets can play off-leash
Treecourt Unleashed Dog Adventure Park
St. Louis, MO
At least 23 acres of outdoor space
Membership Required
Features a Horseshoe Trail and shallow mineral water pond
Canine Aquatics
St. Louis, MO
Indoor swimming sessions all year-round
All private
1-on-1 sessions with dog aquatics specialist
Plunger sessions for newbie swimmers
Places Dogs Can Swim Near Springfield
Place
City
Features
Pet Ranch at Millwood
Springfield, MO
Large fenced area with grass for outdoor play
Indoor facilities
Swimming time
Dog Swim at Fassnight Pool
Springfield, MO
Annual dog swim for the benefit of Cruse Dog Park
Online registration
Toys are welcome if dogs know how to retrieve them
Places Dogs Can Swim Near Kansas City
Blue Springs Park & Recreation is a dog park located in Gregory Grounds Park. It has separate areas for smaller dogs and larger breeds. Your four-legged friends will enjoy playing around the vast area along with other dogs or splashing in the pond. There is agility equipment and shade structures where dogs can relax after exercise. Water fountains and a dog wash area are also available in this park.
Summit Pet Care is a dog daycare facility in the business for more than 20 years. This center is complete with doggy playtime amenities, including agility equipment, a temp-controlled indoor pool, and outdoor play areas. Dogs are separated based on temperament and size in this doggy boarding center. If you own a cat, they also have a special room for your feline pets. Actually, they welcome other pet animals, from mice to turtles!
Frank Vaydik Park-Line Creek is a huge family recreational area that's located on a 145-acre property. Amenities and recreational equipment include a playground for children, ball fields, and even a skating rink. Great place for family excursions along with your furry members. If you're up for a hike, there's a knee-deep creek where you and your dog can wade in the water. Just be careful with snakes, although people reported that they're pretty much harmless and simply swim away once they notice you.
Swope Park is an off-leash dog park located on Gregory Boulevard, east of Lakeside Nature Center. The park sits on 5-acre land and is separated into two areas: one for smaller dogs and the other are for bigger dogs. They even have a special fenced area for your handicapped canine buddies! Both areas are equipped with water fountains for both dogs and people. One of the highlights and dog's top favorite is a small pool where they can cool off after play.
Places Dogs Can Swim Near St. Louis
Happy Hounds Playground is a membership canine park equipped with amenities that both small and large dogs will enjoy. There's a swimming pond with a dock diving board, a splash pad, a nature trail, paw washing stations, and more. And there's a beach area too! The facility is fenced for the safety of your pooches. If you want to take your pets, make sure to visit their site first for online registration.
Kirkwood Parks & Recreation is a local park and aquatics center. This local recreational place is complete with amenities such as parking, restrooms, gazebos, drinking fountains, and more. The Missouri Alliance for Animal Legislation sometimes invites pet owners to bring their dogs for a dog pool party called Pool Paws for Humane Laws. You may contact this organization to know the specifics of this event.
Broemmelsiek Park Off-Leash Dog Area is one of the best places to bring your dogs in. It has lots of amenities for pets and owners alike. This off-leash dog park sits on a massive 494-acre area equipped with fishing lakes and trails. It also includes a visitors' center with a covered pavilion and deck. And the highlight? A pond where your dogs can take a dip and cool off on a hot summer day.
Treecourt Unleashed Dog Adventure Park is a membership dog park in St. Louis, Missouri. Once enrolled your dog will gain full access to the adventure park and its amenities. There's a grassy space where our four-legged companions can run around off-leash, cool off in a shallow mineral water pond. This place is also suitable for walking or hiking with your pup. Overall, it's a mentally and physically stimulating place for our furry buddies.
Canine Aquatics is a private swimming facility for dogs. You can enroll in indoor swim sessions year-round. They also offer agility training and other fitness programs for your dog's physical and psychological needs. Whether it's your dog's first time going swimming or not, there is a class designed for your buddy. The water in the pool is non-heated saltwater so it's dog-friendly. The only downside is that this facility is training-oriented. Therefore, if you're looking for dog water fun or entertainment, this isn't the place to be.
Places Dogs Can Swim Near Springfield
Pet Ranch at Millwood is a dog lodging based in Springfield. The ranch has lots of mood-enhancing equipment for our canine guests. This facility boasts of their individualized and pet-oriented approach to pet care. Geriatric dogs are very welcome at Pet Ranch. Of course, the all-time guest favorite swim time is included in their daycare and boarding packages. They have indoor and grass outdoor play areas that dogs love.
Dog Swim at Fassnight Pool is an annual dog aquatics event for the benefit of Cruse Dog Park and Springfield Dog Park. Suppose you want to participate in this yearly swimming activity. In that case, you can reach out to the organizers at Fassnight or register online (not onsite). Toys are welcome in this event, but your dog should be pre-trained to retrieve those from the water. As long as your dog has complete vaccination cards, there's no reason why you can't join the fun.
Other places in Missouri where your dogs can swim
It will take at least an hour to get to these places, but your canine friends are well worth the trip and effort!