Should I Have a Havanese Dog? A Pros And Cons Roundup
Choosing which dog to get out of the hundreds of breeds that are available can be a challenging task. You might think that this small and super fluffy dog, the Havanese dog, is perfect for you. Keep in mind that each dog has its own challenges and responsibilities. Is a Havanese dog right for you?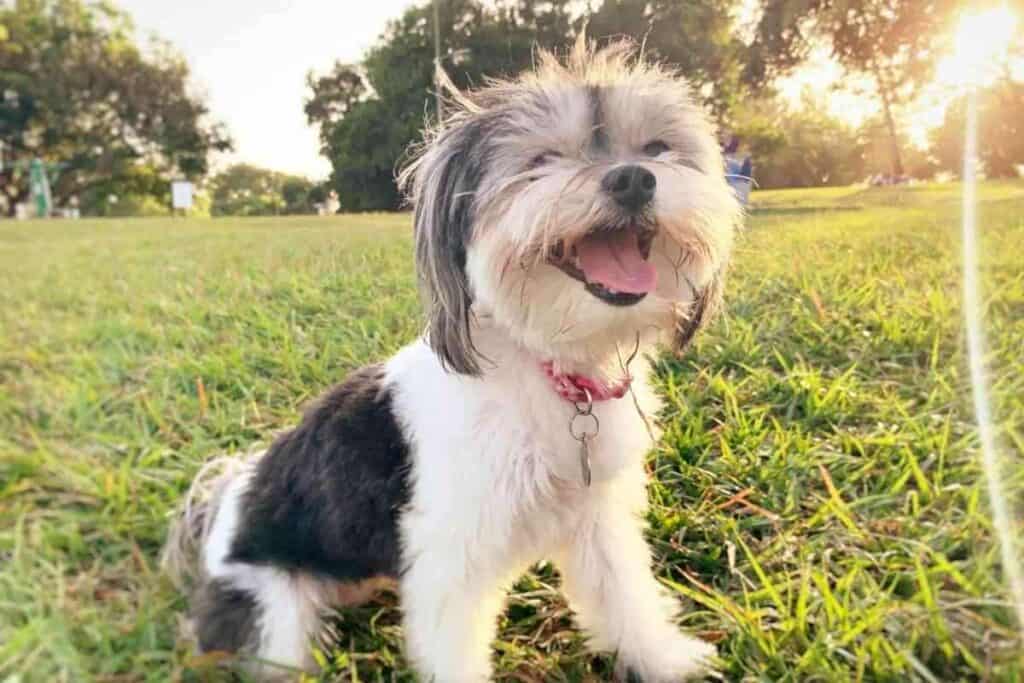 Should I get a Havanese?
If you want a super affectionate and playful dog that will always want to be at your side? A Havanese dog will be a good fit. However, if you can't handle to grooming or social needs that a Havanese dog has to have met, then this dog won't be a good fit.
Every dog has their challenges whether that be a lot of health complications or high exercise needs. The biggest challenge to owning a Havanese dog is their strong need for plenty of social interaction every day. These dogs can get really lonely really quickly, and they can't be left alone at home for long.
Another big challenge to owning a Havanese dog is the amount of time that you will have to spend throughout the week grooming them. Havanese are high maintenance when it comes to a grooming routine. While there are some shortcuts to their grooming, there's no way to make the process super easy.
What Are the Grooming Needs of Havanese Dogs?
Let's look at what grooming a Havanese dog needs every week. To start, these dogs need to be brushed once a week at a minimum.
Short-haired Havanese dogs can get away with weekly brushing, but longer-haired dogs should be brushed 2-3 times per week. Their fur can get a lot of dirt, dead skin, and other debris stuck in it, which can irritate the skin if left for too long. Also, not properly brushing their fur can lead to a lot of tangles.
You also need to bathe your Havanese dog every 1-3 weeks. Don't wait longer than 3 weeks to bathe your Havanese dog, as they can start to form a lot of tangles and skin irritation during that time. If your Havanese dog has longer fur, you'll have to spend a long time making sure that soap and water have thoroughly cleansed their fur. Using a comb during the conditioning process can make this easier.
Some owners opt for the easier route by getting their Havanese dogs trimmed. They will leave a little more than an inch of fur left to protect them from the sun. Taking this dog from long-haired to short makes the grooming process much easier and less time-consuming.
This breed of dog should have its teeth brushed weekly and its nails trimmed monthly. Give them regular inspections because longer ears can trap more debris and possibly even pests. A regular grooming routine will allow you to catch any problems that your Havanese dog might have early on.
Just How Social Are Havanese Dogs?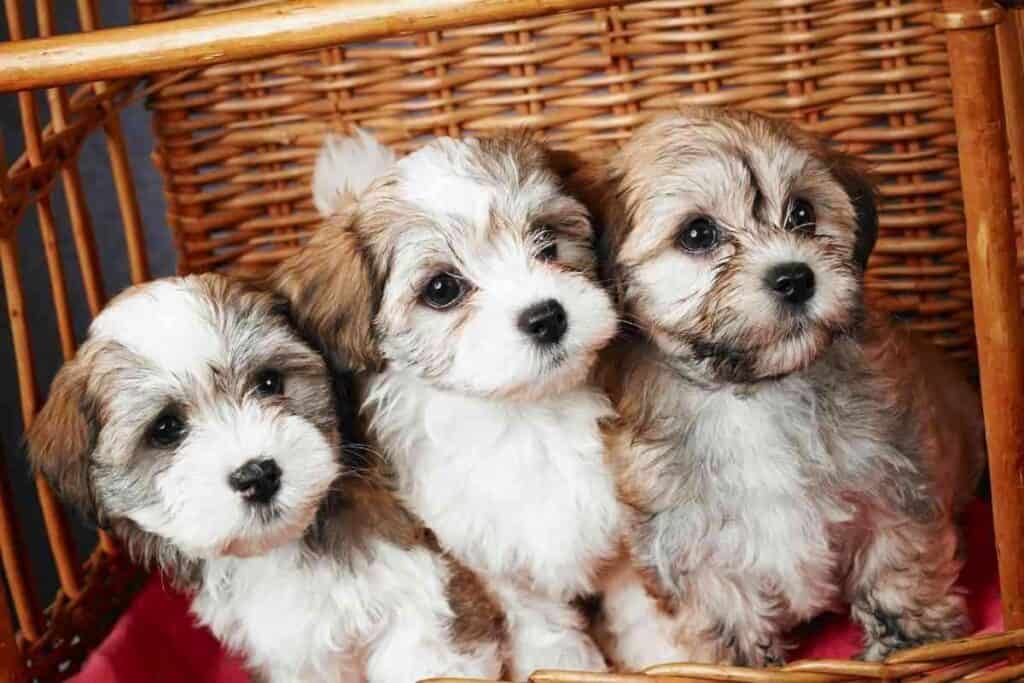 Havanese dogs are known as the extrovert of the dog world. They are incredibly social beings that aren't afraid of getting to know different animals and humans. The Havanese dog is both super social inside and outside of the house.
They will want to spend lots of time with the people they are familiar with along with not being afraid to become familiar with strangers.
Some might think that this trait makes Havanese dogs so much easier to manage. While yes, it's great to have a dog that isn't prone to social anxiety, these high social needs make Havanese prone to separation anxiety.
Havanese dogs are too social to be left alone for long amounts of time. They can only handle being home alone for up to 4 hours and even that number can be pushing it. Being alone can cause these dogs frustration, loneliness, and boredom.
A dog feeling any of those emotions can easily become destructive as a way of letting you know how they feel.
Separation anxiety makes leaving these dogs home alone even more difficult as they will get anxious as soon as you leave the house. You can expect these toy dogs to stir up a lot of trouble from these negative emotions.
If you can't handle the social needs that these dogs have, it isn't a good idea to bring a Havanese dog into your home. However, those with bigger families or other pets will have an easier time with these social needs as there are more ways for your dog to be social even when you aren't home.
What Health Issues Do Havanese Dogs Have?
On the bright side, Havanese dogs are a generally healthy breed. The health problems that are common for them are also very common for most other dog breeds. There are only a few health problem possibilities that aren't as common for other dogs to have as well.
Cherry Eye
Cherry eye happens when the base of the eye gland flips up behind the third eyelid. This creates a lot of irritation and makes your Havanese dog's eye very red and cherry-like. It's not super painful, but surgery is required to correct the problem.
Liver Shunts
Some dogs are more prone to problems with the liver than others. Liver shunts are when some blood bypasses the liver and goes straight to the heart. This blood hasn't been cleaned of toxins by the liver, so it sends toxins of the body right to the heart.
Liver shunts can cause a lot of complications for Havanese dogs. To treat this, either a special diet, medication, or even surgery can be needed.
Chondrodysplasia
This is the name of a collection of skeletal disorders that can all range in severity. However, the result of this problem is growth stunting of the dog's body and legs. It can cause bones to form abnormally,
Treating chondrodysplasia can be tricky as this affects young Havanese dogs who are still growing. Waiting to see if the bones recover themselves is necessary, though in extreme cases surgery will be required.
The Good Things About a Havanese Dog
After all the challenges that Havanese dogs have, there are also pros to having them as a pet.
Low Exercise Needs
Havanese dogs only need 30 minutes of activity a day. Most of this can be done through playing inside or in the backyard, but you can also give your Havanese dog short walks to quickly meet their exercise needs.
Lack of Shedding
Even with the long fur that these dogs have, the Havanese dog doesn't shed too much. This is great for those who have an allergy to dog dander, as the lack of shedding will also mean less exposure.
All dogs can get aggressive if they perceive a threat, but the Havanese dog limits their aggression to just emergencies. Instead, these dogs are full of love and want to snuggle instead of fight.
They Do Well with Training
Havanese dogs aren't exceptionally smart, but they still are great at learning new things because they are very eager to please. They will learn tricks quickly because they will want to show off to their owners everything that they have learned. These dogs are also easily motivated by treats and pets.
Is a Havanese Dog Right for Me?
Now it's time to decide whether you can take on the challenges that come with a Havanese dog. Havanese dogs thrive the best when they can spend lots of time with their owners and have larger families to hang around.
They are great for households that already have a dog as they get along with other animals. They have their health complications, but most of the time they are very healthy.
If the idea of lots of grooming and social interaction doesn't put you off, then a Havanese dog might be the right dog for you.
These dogs are great for people who don't have to be out for many hours of the day but are still social enough to bring people to the house. Apartment living can be good for these dogs as they can make friends with the other dogs in your building.
Avoid bringing a Havanese dog into your family if you have to be gone for long hours of the day for work and are unable to properly take care of their needs.
Final Thoughts
Havanese dogs are amazing creatures that deserve to get lots of love and social interaction throughout their life. They need an owner that can take care of all their needs and make sure that they are looking and feeling their best. With the right grooming, the Havanese dog can be quite fashionable.
Other than their grooming and social needs, these dogs are easy to get along with and don't have many other challenges. They are just fine for owners who don't get a lot of exercise or have a smaller space. The Havanese can manage as long as they receive plenty of love.