Back To U.S. Directory Of Places Dogs Can Swim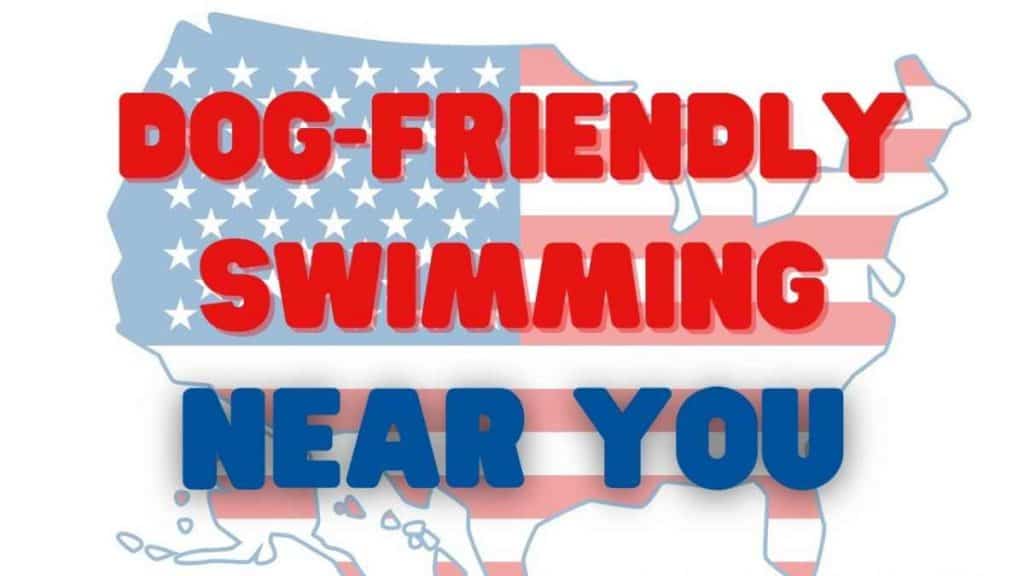 Public Parks, Beaches, & Lakes
Dog Parks
Summary By City
| | |
| --- | --- |
| City | Places |
| Birmingham | 6 |
| Montgomery | 3 |
| Mobile | 2 |
Places Dogs Can Swim Near Birmingham
| | | |
| --- | --- | --- |
| Place | City | Features |
| Cahaba Beach Dog Park | Birmingham, AL | A dog lagoon where dogs can take a dip A meadow-like feel spacious outdoor play areasA temp-controlled indoor pool for swimming |
| Howlin Hollows | Birmingham, AL | Outdoor spaces for doggy playtimeDog pool with mistersPremium, clean, odor-free boarding facility for dogs |
| Sassy Swimmers | Birmingham, AL | Swimming for dogs all year-roundDog therapy swimmingSessions by appointment |
| Turkey Creek Nature Preserve | Pinson, AL | Nature preserve that's home to some endangered animal speciesDogs are allowed on-leashAdmission is free (but you can donate) |
| Wild WestOver | Sterrett, AL | Swimming, dock-diving, agility training center for dogsOpen, private, and group swimDog-owner interaction |
| Black Creek Dog Park | Fultondale, AL | Bark park where dogs and pet owners socializeTwo separate fenced areas designated for small and large dogsCreek where dogs may splash around |
Places Dogs Can Swim Near Montgomery
| | | |
| --- | --- | --- |
| Place | City | Features |
| Hannah Daye Ridling Bark Park | Montgomery, AL | Separate areas for large and small dogsGazebos in both dog areas, water fountains, dog washesWading pool for dogs to cool off |
| Taylor Crossing Animal Hospital | Montgomery, AL | Multiple play yardsLow-fat food provided (or you can bring your own pet food)Bone-shaped dog pool |
| Partners For Pets | Montgomery, AL | Children's pool for dogs to swim inGroup playtimeVeterinary services |
Places Dogs Can Swim Near Mobile
| | | |
| --- | --- | --- |
| Place | City | Features |
| K9 Strong Rehabilitation | Silverhill, AL | Pet fitness and mobility expertCanine aquatic therapyDog swim club for summertime fun |
| Fort Morgan Beach | Foley, AL | Sandy beachesDogs on leash along Fortmorgan peninsula onlyOne of the most dog-friendly beach spots |
Places Dogs Can Swim Near Birmingham
Cahaba Beach Dog Park is a popular dog daycare facility that has started its operations in 2017. Lots of playtimes, enough spaces for both large and small dogs. They also have plenty of fitness training equipment and other amenities promoting total dog wellbeing. They offer "punch cards" if you want to book your dog for a few days in advance. Otherwise, you can pick either a half-day or full-day daycare service.
Howlin Hollows offers lots of playtime and other dog-oriented fun activities. This doggy daycare takes pride in their personalized, "your dog is family" type of care. For pet owners who wish to give their pets a cage break, this facility promises cageless pet boarding for our canine companions. The staff are friendly and treat your dog like VIPs. And of course, there is a swimming pool where dogs can play and swim in the water, whether your pet is a total newbie or a master swimmer.
Sassy Swimmers is a dog swimming facility that offers year-round swimming sessions for our canine pets. They focus on swimming as a way to build our dog's physiological strength and mental wellbeing. They may also help dogs with physical conditions like arthritis, obesity, and chronic body pains. The owner of this facility has found swimming to be most helpful in treating her dog, who had Degenerative Myelopathy.
Turkey Creek Nature Preserve is home to stunning flora and fauna. This nature preserve was established by AL Forever Wildlife Program together with Freshwater Land Trust. Since it is a protected area, visitors must observe rules and regulations to help preserve the area's natural beauty and not disturb wildlife. Dogs are allowed but must be on a leash while in the area. Previous visitors have reported dogs can take a dip and wade in the creek as long as they're leashed.
Wild WestOver is a dog fitness and swimming facility located in Sterrett, Alabama. Whether you want your dog to learn how to swim or dock dive or improve agility and overall health, you can book your fido in one of their swim and dock lessons. Private swim or pool rentals are also available in 30-minute increments. Fur parents with dogs who love to jump and run, this training center can help your canine friend learn how to focus.
Black Creek Bark Park is one of Black Creek Park's main attractions. It has two large areas for small and large dogs. They can run and play off-leash in those designated areas in the park, which is just next to a children's playground. The creek is also safe for running and dog swimming, as advised by some previous visitors. Other features include a 3-mile nature trail and a sports complex where kids can play ball games while your canine pets socialize with other dogs at Bark Park.
Places Dogs Can Swim Near Montgomery
Hannah Daye Ridling Bark Park is a dog park located in Montgomery. They've started serving dogs since 2013. Like most bark parks, they have a separate area, each for large and small dogs. Each has its own gazebo, water fountain, washing station, and benches where owners can sit and look at their dog playing and running with other dogs. What's unique also about this park is that they have a "dog ranger" who mainly assists pet owners with any questions or concerns. The park also has walking trails, dog waste stations, and other amenities that will make your doggie day out fun and relaxing. The bonus is a wading pool area where your dogs can take a dip and cool off after play.
Taylor Crossing Animal Hospital is an animal hospital that offers daycare, boarding, and grooming services for our canine pets. Many amenities are available, including a bone-shaped swimming pool, dog suites, and condos, play and fitness equipment. Besides a large outdoor area, they also have a spacious indoor facility to ensure physical activities even during bad weather. If you need top-class vet care, Taylor Crossing has got you and your dog covered.
Partners for Pets is also a veterinary hospital that offers pet boarding services. This place has plenty of facilities encouraging physical and active dog play. Your dog can socialize with other pets as well. They have exercise yards and of course, a swimming pool where your doggy swimmers and divers can swim and play in the water filled with chews and toys to chase around. If you're looking for an ideal stay-cation for your beloved fur buddy, do book in advance as they fill up fast during holidays. Hello, summer!
Places Dogs Can Swim Near Mobile
K9 Strong Rehabilitation & Conditioning is a dog aquatic therapy center. They have two swimming pools available for our pooches. This facility specializes in dog hydrotherapy programs that help dogs lose weight (for overweight dogs), muscle-conditioning and strength-building, and other general therapeutic services for dogs. If you just want your dog to have some pool summer fun, they also invite you to join their swim club that includes 10 sessions for up to two dogs in your family.
Fort Morgan Beach is a white sandy beach in Gulf Shores Alabama. The good news is you can take your furry pets along with you. Be mindful however, that there are specific areas where dogs are allowed. They are the northern shore in Mobile Bay or the open southern side in the Gulf of Mexico. Besides playing in the water with your dog, you can also walk your dog in other dog-friendly areas. But do not go to the Historic Fort Morgan State Park as dogs are not allowed in that area.
Other places to visit for dog swimming
It takes a bit more than an hour to get to these places, but your canine friends surely deserve to be there!