Irish Setters In Apartments: Everything You Need To Know
Apartment life isn't for everyone, and the Irish Setter is usually a dog that is best in single-home living. That doesn't mean that no Irish Setter can live in an apartment, and most do best with a yard or open outdoor space to enjoy. It is doable if you need to live the apartment life with your Irish Setter under the right circumstances.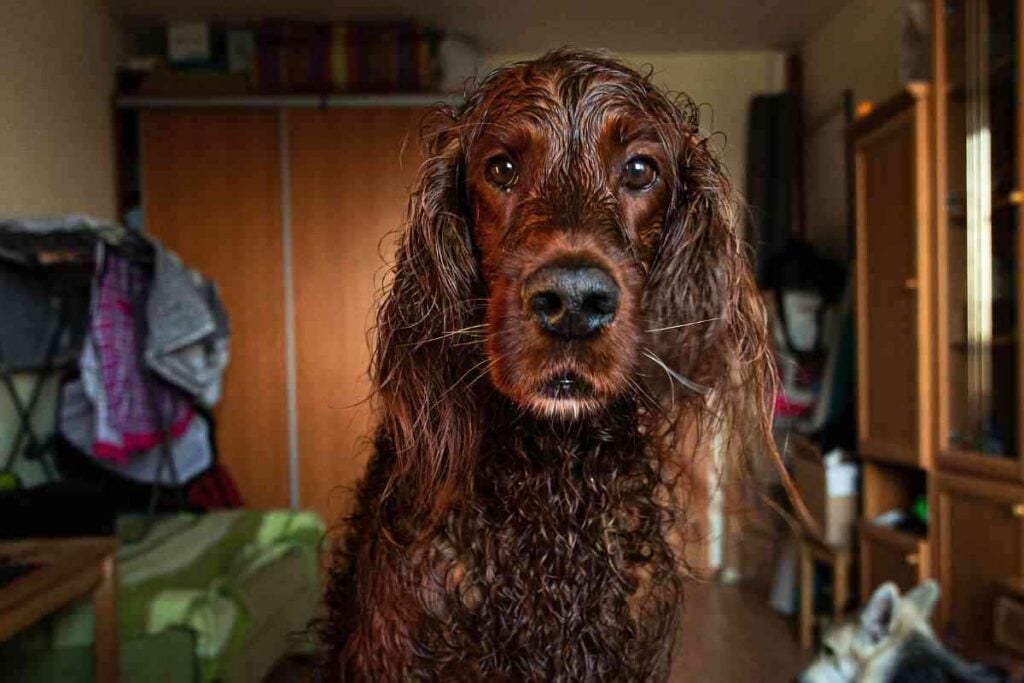 Can an Irish Setter live in an apartment?
An Irish Setter shouldn't live in an apartment. This is the recommendation, but that doesn't mean there isn't one or two Irish Setters that live in that type of home. Irish Setters shouldn't live in an apartment because they might not get the physical activity they need daily.
If an Irish Setter lives in an apartment, their family should be fully committed to providing them with enough exercise and activity in their day. Irish Setters need a lot of physical activity as they are highly energetic.
If the pet parents cannot provide this type of activity and live in an apartment, it could cause behavioral issues in the dog. The parents should be able to meet the Irish Setter's need for enough physical activity in their day to tire them out, so they feel content.
According to the American Kennel Club, Irish Setters are a sporting class dog breed. Being in the class means they are athletic, energetic, and need plenty of physical activity to exhaust them.
Since this is required, it is often better than an Irish Setter living in a home with a yard or having regular daily access to a park, dog park, or another open area.
Part of keeping any dog content and happy throughout their lives includes meeting their breed's physical, emotional and mental needs.
Some dogs are bred for companionship and don't mind a leisurely but short walk or getting their exercise indoors on a rainy day.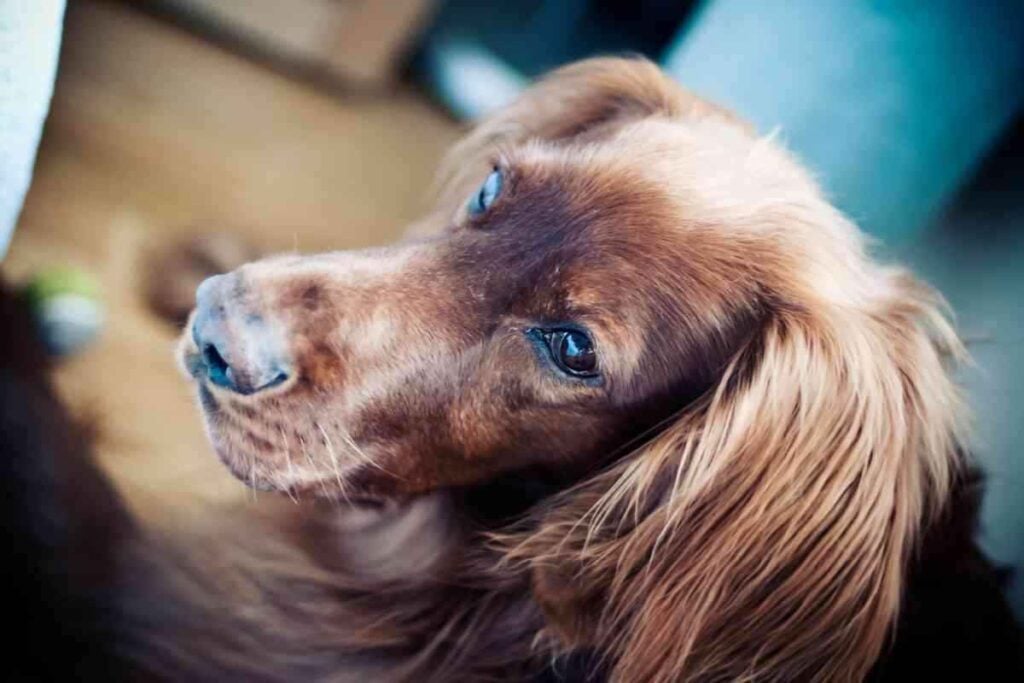 That is not the case for an Irish Setter whose parents must plan accordingly. Since they need such a large amount of physical activity daily, often apartment life is not the best choice for them.
However, it is possible in some instances with diligence and a regular schedule. Since Irish Setters are friendly dogs with good character and personality, they can enjoy getting out and about with other dogs and humans at the park.
If a dog park is close to the apartment in which they live, all the better. One factor that will determine if an Irish Setter can live in an apartment is the size of the apartment.
Not all apartments are created equal, and some are too small for a dog of this size. According to the American Kennel Club, Irish Setters are considered a large-sized dog breed, and this size dog needs an apartment that suits their physical size.
An apartment that is too small will be uncomfortable for the parents with a dog of this size.
Irish Setters can range on average from sixty to seventy pounds and show quality will fall more in line with these numbers while none show quality can be slightly more or less.
Apartment size is important to consider, as is the number of people living in the household. All in all, Irish Setters are not meant for apartment living unless under the right circumstances.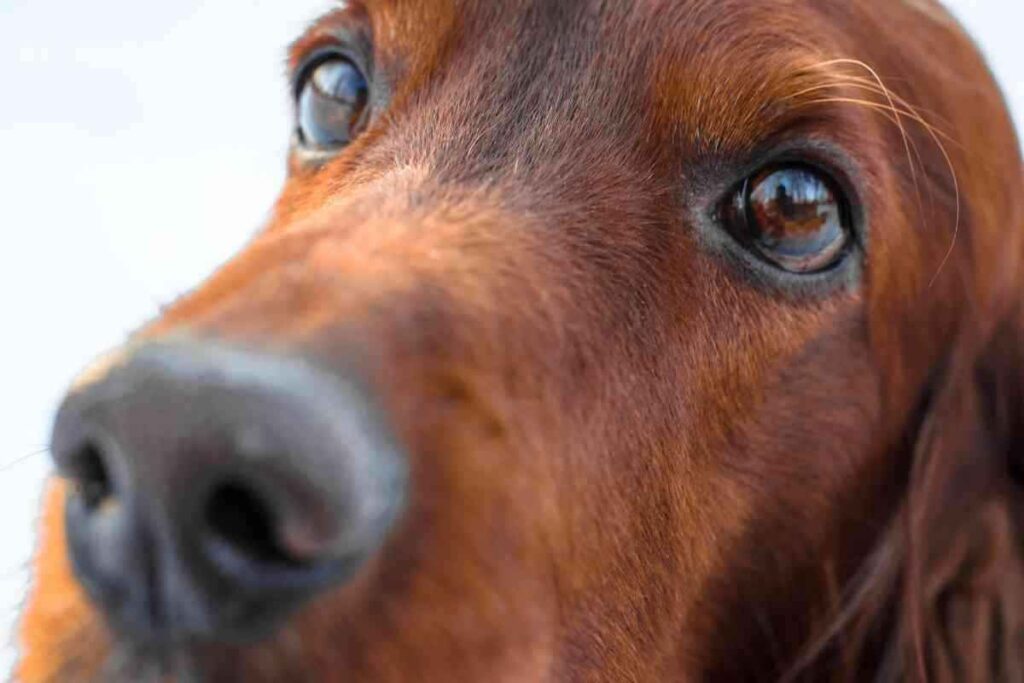 How do I ensure my Irish Setter gets enough exercise since we live in an apartment?
The best way to ensure your Irish Setter gets enough exercise since you live in an apartment is to see how they behave. It could be due to insufficient exercise if they behave like they are hyper or have trouble settling down at the end of the day.
If the Irish Setter seems unhappy and not content, they could suffer from a lack of physical activity and enough movement and space to expel their energy. Pay attention to have them behave and act throughout the day and night and adjust accordingly.
Each dog will be individual, even in a particular breed, but Irish Setters generally need a bare minimum of two hours of physical activity daily. Most need more than that, and each dog will have their own unique needs, which can change from day to day.
If you take your Irish Setter from your apartment to the dog park, or maybe another park, and let them run around for a while, they might be content, but not always. They might also need diversity in their activities.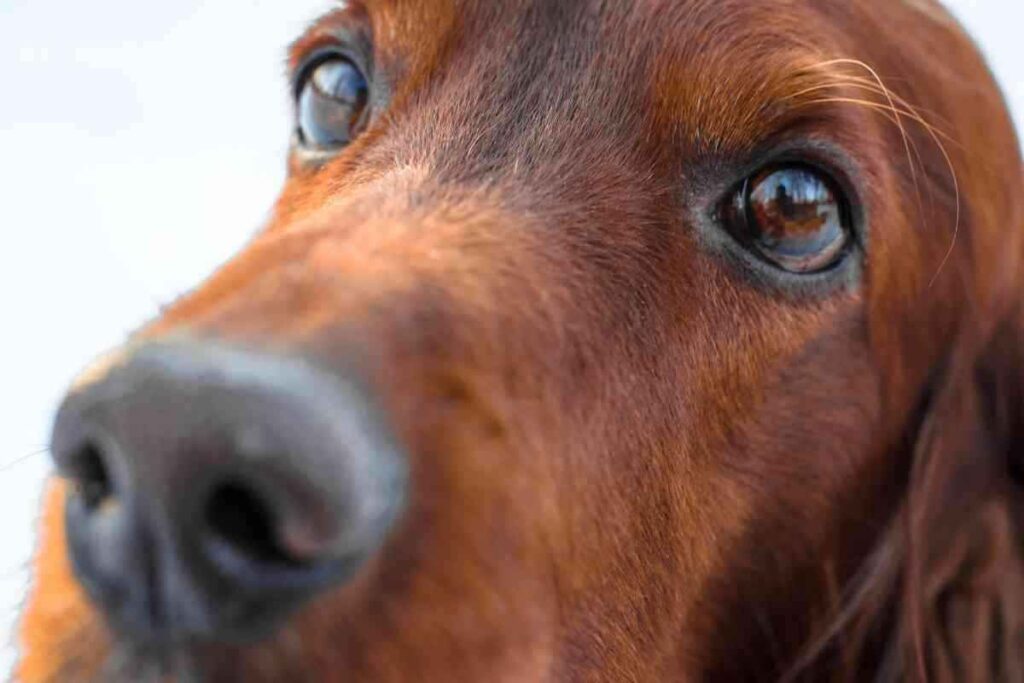 Since Irish Setters were bred to accompany hunters on their expeditions, it can be a good idea to have some exciting games and other activities to engage the Irish Setter mentally and emotionally. This activity will provide a well-rounded physical experience for your Irish Setter while tiring them out.
By the end of a busy day, your dog should be content to come home to the apartment, share some treats or a meal, and settle down. If your individual dog has had enough of the right activity, they will be calmer and less likely to act up.
Irish Setters are known for being jokers and tricksters, so a bit of silly behavior from time to time may not be bad, but if they are jumping around the apartment, they don't expel their energy.
In this case, it would be better to take them on one final adventure or walk before bed to give the Irish Setter a chance to eliminate any leftover bursts of energy. Your dog's behavior will be the guiding factor for determining the right activity level.
Now it must be said that some dogs may have other issues affecting their needs, even for physical activity. Irish Setters who are sick, old, puppies, or injured may not need the two or more hours per day until they are well again or older.
If for some reason, your Irish Setter isn't getting enough physical activity in their day, you will know based on how they behave. If they bark excessively, scratch, destroy things, run around, and act up, they could need some outdoor fun or boredom.